Step 1
Click on Take Assessment from the Assessment page.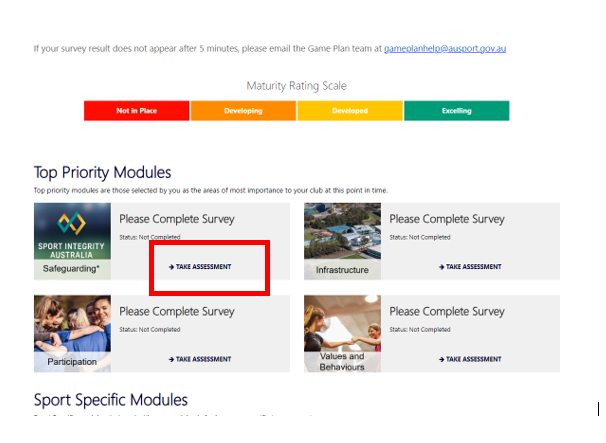 Step 2
Complete the survey by answering the questions.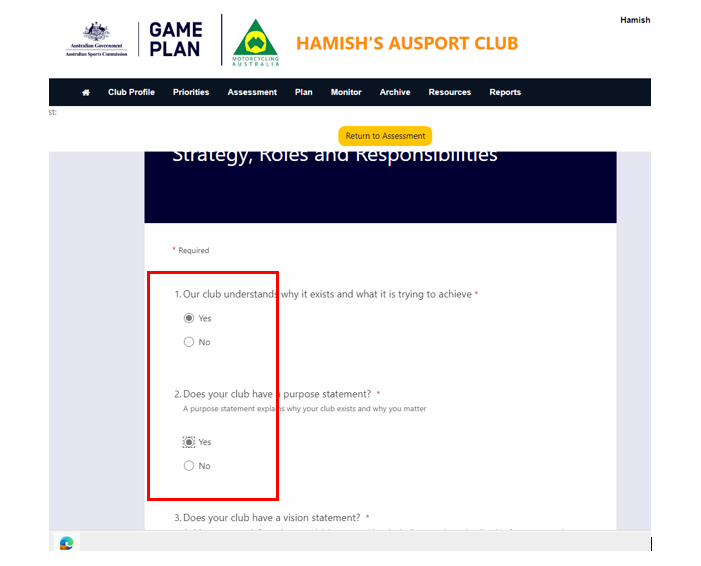 Step 3 Once you have answered all the questions click submit.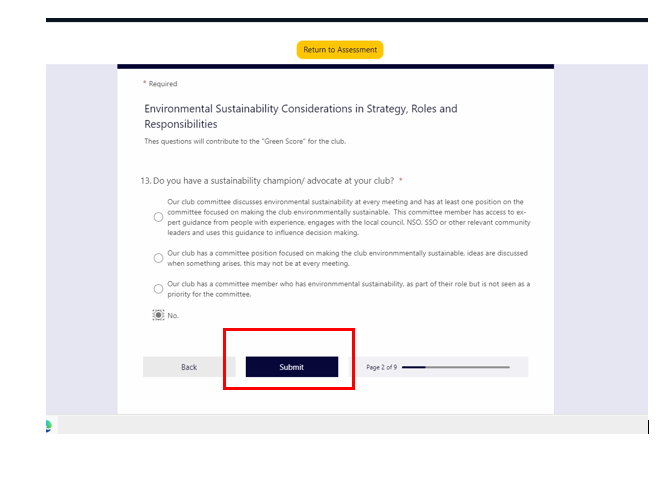 Step 4
At the end of the survey, you must click the Return to Assessment button to save your results.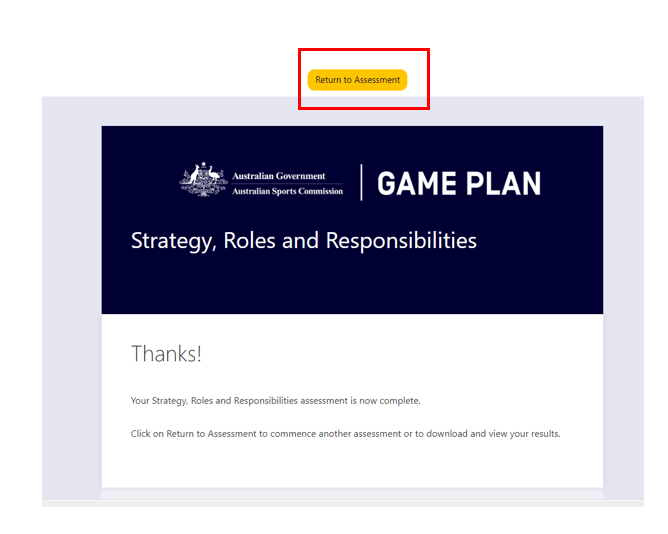 Still need Some Help?
If you would like some additional support to use the upgrades, you can reach us on email at Gameplanhelp@ausport.gov.au
Thanks,
The Game Plan Team